"There is nothing - absolutely nothing - half so much worth doing as simply messing about in boats." Mole,
The Wind in the Willows
A few words on the title of this blog,
bici vecchia
. Old bike. Those who have visited Italy know that, like many
places
around the world, the bicycle has a much more central place in society here than it does in the United States. If we can judge the scale of popularity based on coverage in
La Gazzetta
, Italy's all-sports daily newspaper, cycling here ranks just behind motor sports in 3rd place for popularity, ahead of basketball, track and field,
rugby
,
hurling
,
caber tossing
, and of course baseball. While thinking ahead to living here, I looked forward to riding
la bici
as much as anything else. Luckily for Mark, the irascible groundskeeper for his team lent him an old, rusted, beat-up piece of junk. Which is to say, the perfect
bici
. Luckily for me, Mark works in Milan and leaves the bicycle for me.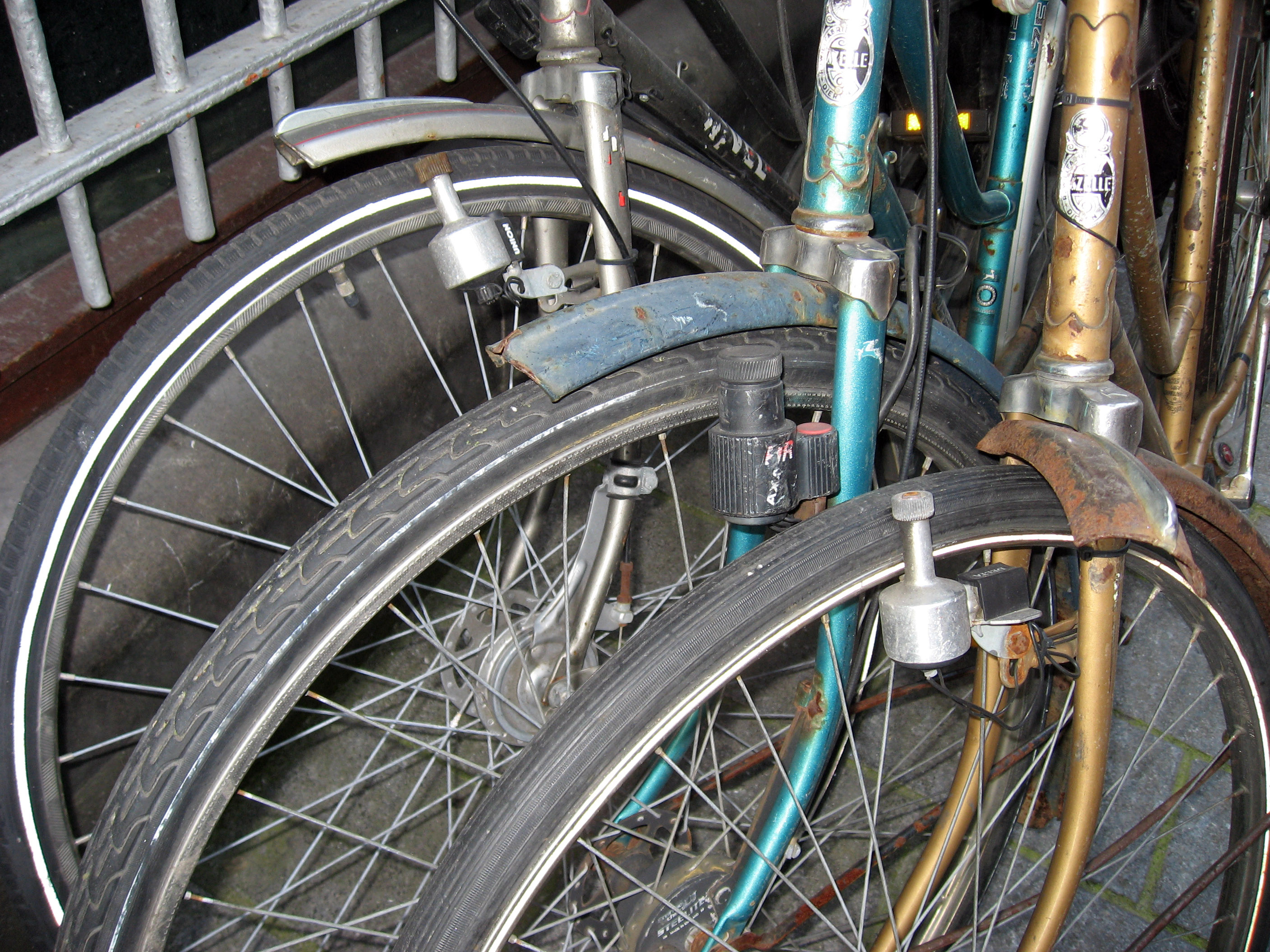 La bici
is small – my knees almost hit the handlebar when I pedal. The seat is too low and probably unadjustable. These two factors make it difficult for me to pedal very efficiently – think of riding a stationary bike while reclining in a La-Z-Boy. Yesterday, for example, I had trouble making progress into a modest headwind.
La bici
is old – my sources say it may have been used by
la Resistenza
during World War II. One of the brake cables flops in the wind, unattached and unhelpful in any way other than aesthetic (late 1930s insect is what we're going for). The front tire light, a
bottle dynamo
, works more like a strobe powered by the gyrations of a sloth [for those with an mechanical/engineering bent (JCH),
here
is a technical comparison of various dynamo lights].
It was love at first sight.
While I have no qualm with Mole, I would offer that simply messing around on
bici
is at least half so much worth doing as messing about in boats. Especially around here where lanes and roads and trails and paths lead out into the country, through small towns and villages, past neatly rowed corn fields and tree farms, along irrigation ditches flush with frogs and grasses bowing with the current. Yesterday was a grand day to mess about on
bici
and I explored some new areas, farther afield than I had gone before: Cornovecchio, Caselnuovo, Chiesiolo, Reghinera, and Cavacurta – towns too small in some cases to support even a single store or cafe, let alone traffic lights or a library. The day was as clear as it has been since I arrived, thanks to recent rains and the onset of early fall's crisp days and cool nights. I could see high ridgelines on two horizons – mountains and hills calling to be rambled.
I often feel like Tolkien and his
Inklings
companions, who used to go on walks into the English countryside, stopping at pubs for refreshment and finding their way home in time for dinner. Given the intervening, globe-shrinking years and the vagaries of British/metric conversion, I sipped not a pint of Bass but instead 33 mL of a fine German weissbier. A fine substitute.
My next exploration? Perhaps Pizzighettone, past Maleo and across the River Adda.
Still 'round the corner there may wait a new road or a secret gate...